About Windgap Foundation
"Windgap Foundation is a not for profit organisation, providing services to people with intellectual disabilities, including supported employment, supported accommodation, training, community access and community participation. Celebrating more than its 60th year of operation, Windgap has established an outstanding reputation as a quality disability service provider in the Eastern Suburbs of Sydney and prides itself on its values of 'caring, integrity, independence, innovation and empowerment'. It is Windgap's mission to improve the quality of life of people with intellectual disabilities by supporting them in reaching their full potential and raising community awareness as to their needs and aspirations." Windgap Privacy Policy
Upcoming Events
Grand Ole Opry Gala Ball 2015
Windgap News
Garden Makeover from The Soroptimist Group
Transition to Retirement site was fortunate in having the Soroptimist Group over for a garden makeover. Last year, the Soroptimists have been involved in supporting Windgap's gardens in Residential Services and now, the ladies Terry and Marcia rolled up their sleeves with the retirees and clients. They had a fantastic morning planting and putting up the finished mosaic artwork in the garden.
New Initiative from Windgap and Mr Espresso
Mr Espresso by Windgap @ Matraville
Windgap and Mr Espresso is now proud partners for an exciting social enterprise that will provide employment opportunities for eager members from Windgap who have been trained at our Eastlakes DSK Hospitality and Learning Centre. Transition to Work's Tim Lockwood, Laura Cameron and Wai Sing Siu have already started serving delicious coffee and treats at The Mr Espresso by Windgap Café at 522 Bunnerong Road, Matraville. The official launch was on 3 December, on The International Day for People with Disabilities with the attendance of Councillor Brendan Roberts, Minister for Disability Services Hon. John Ajaka, Ron Hoeing, MP., Councillor Murray Matson and Michael Daley MP. With the support of the community and sponsors, Mr Espresso by Windgap will bring inclusion and meaningful employment opportunities to people with intellectual disabilities.
_________________________________________________________________________________________
Windgap Gala Ball 2014
'A Night at the Races'
Getting involved in events such as our Gala Ball is a great way to support Windgap Foundation. All proceeds went towards our Transition to Retirement initiative to enable our supported employees to enjoy retirement with dignity!
Video Gallery
Introduction to Windgap Services
View the short video of Windgap Services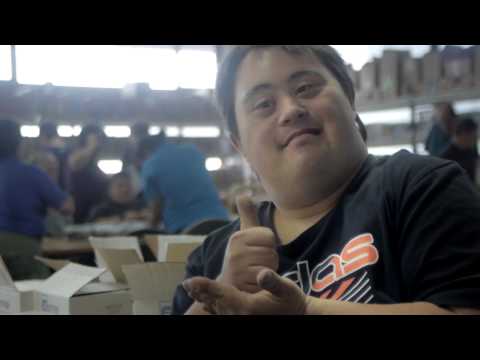 Ken's Windgap Journey
View the short video of Ken Clapp's Windgap journey.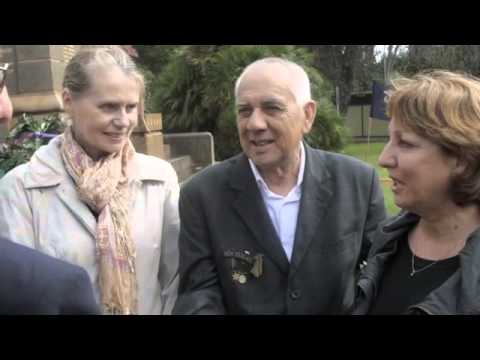 Volunteer Video
For any expression of interest to volunteer with Windgap, please email volunteer@windgap.org.au or call us on 02 8337 3646