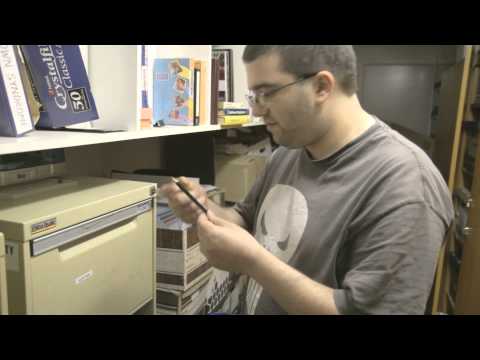 Volunteer Opportunities
We are currently in search for volunteers listed below:
Chef / Cook / Barista / Kitchen Hand
Our Hospitality training and learning centre needs your expertise in cooking skills, hospitality skills, food health and safety, barista skills and cash handling.
Gardener
Are you a garden guru? Do you enjoy working outdoors? Do you have an eye for garden design and passion for plants? Would you like to share your passion and knowledge of gardening with a not for profit organisation? If yes, we would like to hear from you!
Wood Worker
Are you able to do wood work?Are you able to use basic wood work hand and power tools? Do you have any knowledge on the principles of Men's Sheds? Are you experienced in teaching people on how to do wood work? Do you understand the level of different learning styles? Would you like to teach a group of semi retirees on how to do wood work? If yes, we need you!
Swimming Spotter
Would you like to assist supporting in swimming activities? One of our clients in day programs would like to improve his swimming skills and we need someone who will support him in his goal once a week.
Support / Buddy Person
Are you handy with a wrench and able to fix a dripping tap? Can you lay carpet or maneauvour your way around a car engine? Do you have a passion for gardening, a flare for painting or Is there an inner Jamie Oliver waiting to be unleased? You can play an active role in our day program activities, including arts and crafts, cooking or barista training, sport and fitness, dance and music, drive and participate in our transport runs… The list is endless!
And any other skills you would like to share…
For more volunteer opportunities, please click here
Who Can Participate?
Whether you are a business enterprise, a student or an individual with time and talents to spare, whether you are willing to donate a few hours a day, a week or month, short term or long term, your contributions will make a valuable and rewarding difference to Windgap and to the people we support.
Individual Volunteers
Our appreciation extends to stay at home mums and dads, retired teachers, animal shelters, individuals juggling work and home life, schools, musicians, dance instructors, various retailers, recreational facilities, builders, painters, garden centres, small business operators, and many more.
School/TAFE/College/University Volunteers
We are open to students who are interested in organising work experience or a placement to fill their time sheets and gain valuable experience in the industry. You will need to give a clear outline of your requirements and the length and timing of the placement so we can match your area of study with one of our services.
Corporate Volunteers
If you would like to arrange a corporate volunteering day, the Windgap Foundation would love to hear from you. You may want to host an outing for our clients, or work on a small DIY project.
Where to From Here?
So we can work around your abilities and needs:
For more details on the volunteer roles and to apply, please click here
OR
Talk to us: (02) 8337 3600
Email us: volunteer@windgap.org.au
Drop by: 8 Florence Avenue Eastlakes NSW 2018
OR
simply fill in the quick contact form.
Volunteer Stories
Read about the wonderful work volunteers are doing in the field, and some of their amazing and inspirational stories.
Well 4 Life
Well4Life held a workshop with our Transition to Work guys and supported employees. We had a great informative session with Angie and Rebecca who talked about healthy food options,  nutritious food groups and what to avoid. It was very interactive and we also learnt how to make a breakfast smoothie.
Angie is a partner of well4life – she is a trained wellness coach through Wellness Coaching Australia and a registered nurse. Rebecca is the other partner of well4life. She is a fully qualified nutritionist who has a holistic approach in the treatment of her clients. She graduated with an Advanced Diploma of Nutritional Medicine and has a Certificate in Sports Nutrition. The mother and daughter volunteered their time and ran a nutritional workshop for the residential staff members of The Windgap Foundation. The eye opening, fantastic workshop was well received and it included consultations with our residents.
Gardening at Day Program Site

 Windgap had a group of 8 IAG insurance staff volunteer their time for the day at our Coward Street Day program site. They assisted with the implementation of 3 manageable sized vegetable/herb gardens in the backyard. The IAG team removed the overgrown "forest" located at the side of the house making way for a clear path and allowing for much welcomed sun to enter their kitchen. The gutters were cleaned out and the front yard is tidied up. The day was a success with positive feedback received from David Price who steered the project on behalf of his IAG colleagues and Coward Street supervisor Emma Bull who primarily lead the way on behalf of Windgap.The IAG team really knuckled down and were not afraid to get their hands dirty. Additionally, they also catered for lunch, donated partial funds to the purchase of plants and also donated a few extra plants on the day.
As Windgap, we would like to take this opportunity to extend a monumental thank you to IAG group general manager Nola Watson for contributing people and a financial donation to support Windgap and a special thank you to IAG volunteers: Paul Tito for having all the tools and knowing how to use them, Sejil Mistry, Jag Narayan, Nick Hough, Katherine Stainsby, Rebecca Winfield and David Price.
Now, let's just hope the garden goodies survive!
Interview with a Windgap Volunteer
Why I volunteer at Windgap…
I wanted to constructively use some spare time that I had.
I had no experience of working in an organisation that supported people with intellectual disabilities. It is a great way to gain an understanding of the organisation and it is incredibly rewarding.
The best part of volunteering is…
Meeting some great people, not only Windgap's clients, but also some incredibly dedicated and knowledgeable staff.
I look forward to…
Definitely arriving in the morning. I have never worked in an organisation where I am given such a warm welcome every day.
What I learnt so far…
People are just people.
A day at Windgap is…
Fulfilling. To work alongside someone and help them to achieve a goal and have a sense of satisfaction is incredibly rewarding.
I never imagined I would …
Make so many new friends
The best advice anyone has given me is…
Give it a go…
It's a great way to spend some free time and it will give you some unforgettable experiences.
Testimonials
"It was my first time volunteering for Windgap participating for a day excursion with the client. Staff members were friendly and informative. It was enjoyable and valuable experience for me to be able to spend time with people with disabilities. It made me happy to see smiles on clients' faces. It was an eye opening experience and I hope I will be able to see them again in the future through volunteering activities. " -Tomomi Yamazaki (Recover Group)
"A thoroughly rewarding and enjoyable experience with the Windgap team and their clients. I would highly recommend spending the day as a volunteer with the Windgap Foundation". – Jacqueline Milson (Recover Group)
"We had very positive feedback from the staff. We hope to leave an impact on the wonderful clients of Windgap. Thanks for all staff participation and cooperation". - Angie (Well4Life)