Do you want to work for an organisation who makes a positive difference to the lives of people with a disability?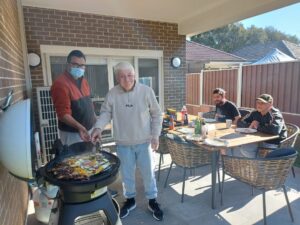 Windgap Foundation is currently experiencing exciting changes and growth. We are looking for passionate and experienced Community Support Workers to join our Residential Team on a permanent part time OR casual basis.
Our Residential Team Members work across morning afternoon and wake night shifts. Windgap currently have vacancies at our Eastern Suburbs Location sites.
Do you find the best part of working as a CSW is engaging with your participants?
For over 65 years, the Windgap Foundation has been dedicated to improving the quality of life for people living with an intellectual disability. We pride ourselves on the quality and range of services which support our participants in living their best life.
We can offer the following benefits:
Rewarding environment & Excellent working hours
Employee training calendar & Internal career progression opportunities
Salary packaging
Interested in applying?
To be eligible, you will need to meet the following criteria:
These opportunities are hands on, challenging and rewarding. If you are passionate about working for an organisation with a vision to making a difference in people's lives then please submit your application, including your cover letter and resume to: 2humanresources@windgap.org.au
Applications will be reviewed as received so you are encouraged to apply without delay.
Please note – only candidates with suitable experience will be contacted.
Important information:
From 1 February 2021, it is mandatory that all Community Support Workers (CSW) have the NDIS Worker Check. For more information on the NDIS Worker Check, click here.