About Windgap Foundation
"Windgap Foundation is a not for profit organisation, providing services to people with intellectual disabilities, including supported employment, supported accommodation, training, community access and community participation. Celebrating more than its 60th year of operation, Windgap has established an outstanding reputation as a quality disability service provider in the Eastern Suburbs of Sydney and prides itself on its values of 'caring, integrity, independence, innovation and empowerment'. It is Windgap's mission to improve the quality of life of people with intellectual disabilities by supporting them in reaching their full potential and raising community awareness as to their needs and aspirations."
Pastry Chef in the Making
"My dream is to open a café. I want to serve nice coffee, pastry, cakes and treats. I've learnt a lot, a lot, a lot of things at Windgap. I'm thankful they have helped me feel so comfortable since I moved from Melbourne also." – Garrin, budding pastry chef and star in the making honing his skills at Windgap Skilled To Work. He is also currently doing a patisserie course at William Angliss Institute. We can't wait to visit his cafe when it open its doors in the future.
Windgap Receives Bilton Memorial Encouragement Award
We are thrilled have our community garden honoured at Botany Council Annual Garden Competition awards ceremony! Our garden took out the Bilton Memorial Encouragement Award.
Congratulations to all the retirees and staff who have worked tirelessly to grow the veggies and herbs and maintain the garden and beds. Big thanks to Growability and Soroptimist International for their help and support.
UPCOMING EVENTS AND NEWS
Windgap Connect Issue 1 Is Out!
Windgap Connect is back and it's had a little bit of a facelift. Have a read about all the wonderful things that have been happening in and around Windgap. Our 1st issue features beautiful photos and news on Growability's Sensory Garden, Windgap Open Day, the Official Opening of our Wild Kingdom Mural at Head Office, Windgap Golf Day, Life After Work's Garden Marvel, Walk With Windgap and much much more.
Funky Disco
Exciting news everyone, we've got a fun event upcoming with Dancing Aplenty Promised! Windgap Social Club invites you to "Funky Disco Night" on the 14th November between 7pm-10pm. Entry is $5, food and drink available at venue for additional cost. Participants are to be accompanied by Carers. Accompanying Carers have free entry.
Everyone is welcome so come down and meet new friends and have some fun!
PAST EVENTS
Windgap Open Day
It was a little wet, but what a wonderful and fun time at Windgap Open Day! Thank you to everyone who came to celebrate the opening of our "Wild Kingdom" Mural and enjoyed a terrific performance from the Diamonds Choir. We also had a sensational Art Exhibition and informative NDIS Chat. Special thanks to Jim Longley, Chief Executive of ADHC, for joining us in the honorary ribbon cutting!
Art Exhibitions at Bowen Library
Windgap has been absolutely spoilt in recent times with three super talented artists in Damien, Krissy and Nick showcasing solo exhibitions at Bowen Library during September and October. Whilst recognising these fine achievements, we would also like to pay tribute to all the other great artists at Windgap who have produced some stunning work which is on display at Head Office.
Art is a very special part of Windgap and close to every client. It enables individuals to tap into their artistic spirit and express their feelings, desires and dreams vividly and beautifully, be it on tile, canvas or on the airwaves. Here is to all our clients and their incredible achievements.
Warriors Soccer Team Presentation Night
Windgap Warriors Soccer Team had their presentation night. The event was enjoyed by all with special guests: Matt Thisthlewaite, George Glinatsis and Paul Graham who presented the trophies. We would like to thank all the guests for their attendance, Danny Au-Yeung for kindly donating dinner on the night, George Lundy for providing us the trophies, Staci for her music, Darrin, Sarah and the Windgap coaches Ken, Roy and Brian for all their support. We are looking forward to more games with staff and other teams!!
Funding for Making Airwaves
Community Sector Banking has awarded Windgap a 2015 Social Investment Grant to deliver the Making Airwaves Radio Project. The team is excited for their next broadcast at Accessible Arts Expo.
Eastlakes Public School & Growability Team Launch Sensory Garden
Windgap and Eastlakes Public School celebrated the launch of the beautiful Sensory Garden. The NAB Community Grant has made this project possible for Growability team to build a %80 recycable sensory garden at Eastlakes Public School. This is a wonderful project – a beautiful interactive learning classroom that promises to bring many smiles and educate many children in our Eastlakes community about the five senses, whilst promoting inclusion and providing community integration. The sensory garden will provide much harmony, peace and will be enjoyed by all. This final product clearly demonstrates what great things Growability can and will achieve for many years to come.
Mr Espresso by Windgap
Mr Espresso by Windgap @ Matraville

Windgap and Mr Espresso are proud partners for an exciting social enterprise that provides employment opportunities for eager members from Windgap who have been trained at theEastlakes DSK Hospitality and Learning Centre. Youth Employment Program's Tim Lockwood, Laura Cameron and Wai Sing Siu have already started serving delicious coffee and treats at The Mr Espresso by Windgap Café at 522 Bunnerong Road, Matraville. The official launch was on 3 December, on The International Day for People with Disabilities with the attendance of Councillor Brendan Roberts, Minister for Disability Services Hon. John Ajaka, Ron Hoeing, MP., Councillor Murray Matson and Michael Daley MP. With the support of the community and sponsors, Mr Espresso by Windgap brings inclusion and meaningful employment opportunities to people with intellectual disabilities.
NAIDOC Day at Windgap
Windgap hosted Naidoc Day event to celebrate the Aboriginal and Torres Strait Islander peoples' unique and timeless connection to land. This year, the theme was: 'we all stand on sacred ground: learn, respect and celebrate. Community celebration was held at Eastlakes head office which started with welcome to the country speech by highly respected and well known member of the Aboriginal Community: Charles (Chicka) Madden. The day continued on with servings of traditional food: dampers, kangaroo stew and sausages and entertainment from Aboriginal dancers and welcomed special guests Matt Thistlethwaite MP and Travis Russell in place of Bruce-Notley Smith MP. We would like to thank staff members who helped in organising and making this another memorable event.
Making Airwaves 6th Podcast on Eastside Radio
Windgap Foundation with the support of the Vincent Fairfax Family Foundation has partnered with Eastside Radio 89.7FM, to develop the 'Making Airwaves' project, an opportunity for people with an intellectual disability to learn radio presentation and production skills, creating their own radio show. The latest team from the Making Airwaves project, had their 6th podcast on Eastside Radio 89.7FM. The 'Breaking Voices' team covers everything from facts about The Beatles recordings, an interview with Australian actor Gerry Sont, Batman impersonations from one of the presenters and insight into the views, opinions and personalities of our animated hosts. In this broadcast we hear from the talented Shai, Joe, Lynne, LC, Shadman, Sammy and Alex Butters. Also, three of our fabulous participants (Shai, Lynne & Joe) were interviewed by Eastside Radio host Mick Paddon, you can hear their interview by clicking the link: http://eastsidefm.org/finding-out-about-making-airwaves/
ABC News Coverage at Windgap Foundation: Disability Budget Announcement
The Hon. John Ajaka, NSW Minister for Ageing, Disability services made an announcement on disability budget at Windgap's latest residential house in Bega Avenue, Little Bay. ABC News covered the announcement which also included interviews with one of Windgap's resident Ralph Gelling, his niece Allison Freeman and Residential Services Manager Joanne D'Arcy. To view the coverage, click below and feel free to leave us a comment:

Rabbitohs Stars Cooked for their Fans at Windgap
Windgap would like to thank a host of current and future Souths Sydney Rabbitohs stars, including George Burgess, Alex Johnston, Dylan Walker, Chris Grevsmuhl and Windgap's Ambassador Matt King who visited Windgap to meet fans, sign autographs, pose for photos and learn more about our services. Before putting on a BBQ lunch for the supported employees, the players have also helped them in the workshop.
Windgap Bega Avenue Opening

Windgap's Residential Services hosted an open day for the entirely new premise in Bega Avenue, Little Bay which is enabled by the $2million grant. In April 2015, the newly built residential home has been completed and the keys to the house were handed to Windgap. The house now accommodates five clients. The event saw the attendance of The Hon Minister John Ajaka, Bruce Notley-Smith MP, Ron Hoenig MP, Michael Daley MP, Mayor Ben Keneally, Mayor Ted Seng, Windgap's Board of Directors, associates, ambassadors, staff and families.
Volunteer Appreciation Breakfast

To celebrate National Volunteer Week, Windgap hosted a Volunteer Appreciation Breakfast which was catered and served by the Transition to Work hospitality team. Windgap would like to thank all past and present volunteers, board members, ambassadors and students for their work, dedication and support. Windgap Foundation's volunteer program has been a great success since its launch in 2013. In less than six months, seventy volunteers, professionals, students, stay-at-home mothers, artists, accountants, educators, website designers, animators, graphic designers, bakers, nurses and many more people interested in the organisation had been placed within Windgap's services. A year after launching the program, the number of volunteers including students had reached one hundred. For an expression of interest to volunteer, please click here, email volunteer@windgap.org.au or call us on 02 8337 3646.
Windgap Gala Ball 2015
On 9th May, Windgap held its Grand Ole Opry Gala Ball at The Australian Turf Club. The night was a great success with over 400 people attending. The evening included many highlights: Laura and Raya from Windgap's Youth Employment Program (YEP) were brought on stage to talk about their experiences at Windgap, plus the evening included Jean Kittson (MC), Dolly Parton by Donella Waters, Johnny Cash & June Carter tributes by Cash Only band and Stump the Guru with Max Hitchins which was a hit. Also, there were many great raffle and silent auction item winners. Thank you to all our partners, sponsors, people who attended, donated and volunteered their time which made this another spectacular Gala Ball!
Video Gallery
Introduction to Windgap Services
View the short video of Windgap Services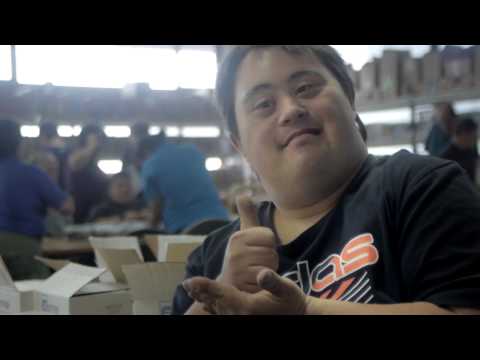 Ken's Windgap Journey
View the short video of Ken Clapp's Windgap journey.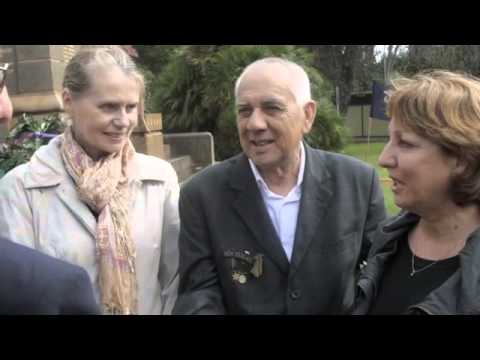 Volunteer Video
For any expression of interest to volunteer with Windgap, please email volunteer@windgap.org.au or call us on 02 8337 3646